CityCenter Veer Tower Shades
Veer Towers Sales Center
DROPSHADE offers sun solutions for the CityCenter Veer Towers in Las Vegas. Veer Towers is a building that tilts similar to the "Leaning Tower of Pisa" with huge leaning glass. DROPSHADE utilizes it's Wall-Hugger technology and is capable of tracking these unique windows with expansive spans up to 40'. Dropshade carries many high quality Veer approved echo friendly black-outs and sun control fabrics.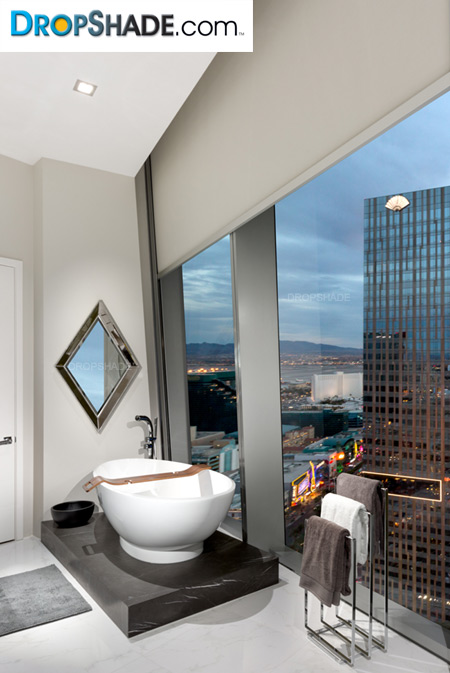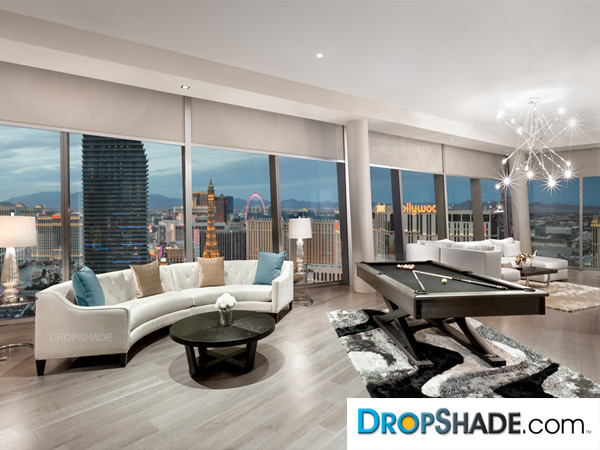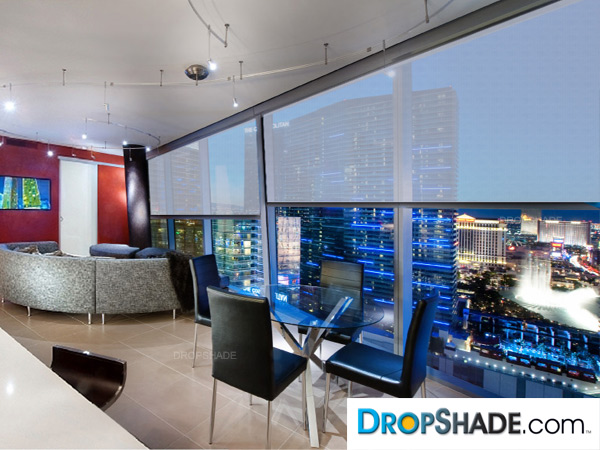 DROPSHADE - For a FREE estimate call (702) 472-8045 or Text (702)456-7742
Factory Outlet - 2547 E. Washburn RD. North Las Vegas, Nevada 89081