Commercial Projects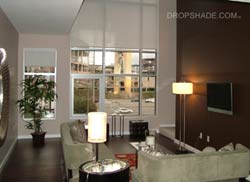 Dropshade carries a vast selection of commercial high end products, from heavy duty exterior drop shades to complete retractable shading awning systems that can shade an entire outdoor seating area, DROPSHADE has the talent and the know-how to get the job that you want done right.
We carry a full line of designer eco-friendly sun control fabrics that compliment many of todays cutting edge commercial interiors and exteriors.
Our client lists include: Nellis AFB - St. Rose Dominican Hospital - Community College of Southern Nevada - Callville Bay - Excalibur Hotel - MGM - Sam Boyd Gaming - Ritz Carlton - Del Webb - California Hotel - Las Vegas Valley Water District - City Center - One Queens Ridge - Panorama Towers - Turnberry Towers - Sky - Palms Place - Hard Rock and many others.
What our customers have to say:
"It is nice dealing with the factory outlet. Your team has done an excellent job of outfitting the sales office with shades that assists in blocking the heat from the sun. As a side note, many residents have also expressed satisfaction with your work on a daily basis. Thanks for your assistance and great work."Tony Preus, Sales Manager - Panorama Towers
Few photos of some of our work
Faith Lutheran Church
FIREFLY Restaurant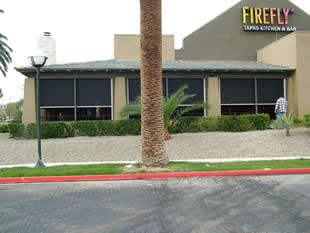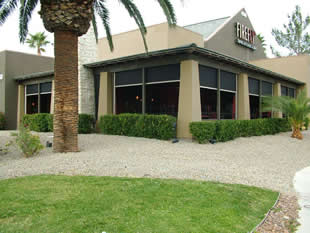 Craig Kenny Building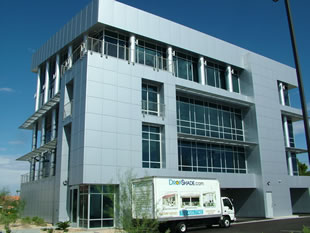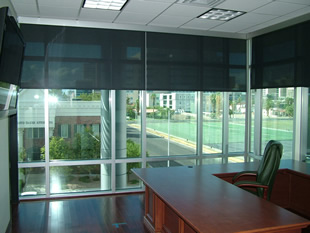 MGM-Mirage CityCenter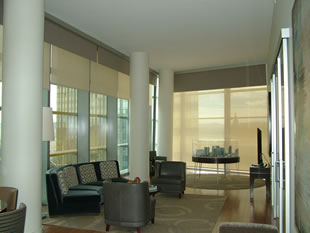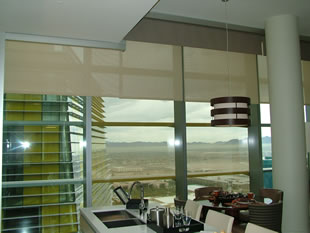 Check out one of the projects we did for the MGM in the Grand Garden Arena. They needed shades to black-out the movie screens when not in use. It's not what we normally do but it turned out great.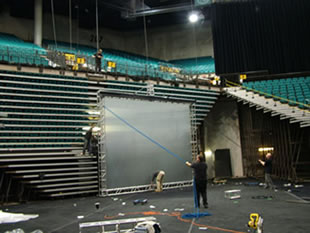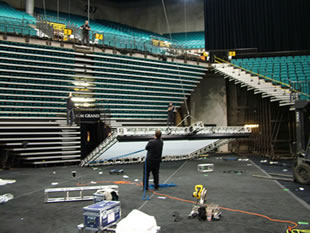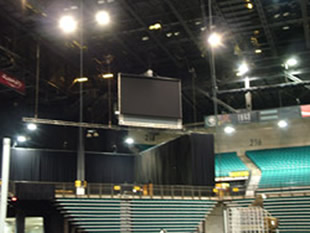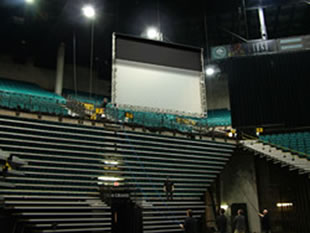 "Dear Dropshade, Thanks for the much needed assistance at the Grand Garden Arena. Before your shades and during a show, the giant projector screens were unsightly and caused a distraction. Now, we can easily hide them at a touch of a button. Thanks again for your help with the initial design and installation. Let us know when you want those front row seats."Dana - Lead Engineer, MGM
NU Sanctuary Lounge in Town Center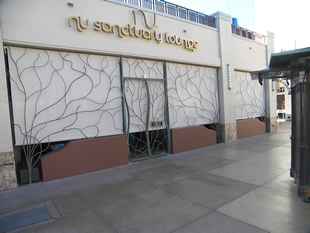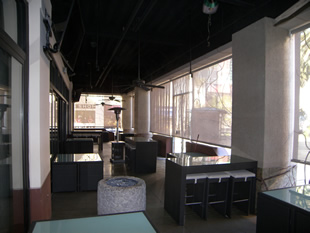 Mandalay Bay Poolside Bar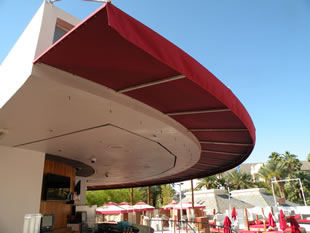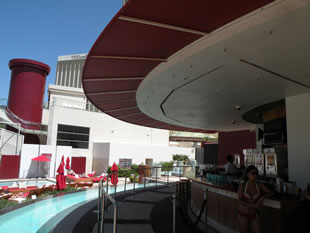 Restaurant Shades with Logos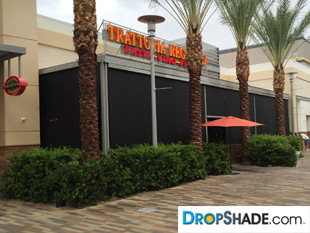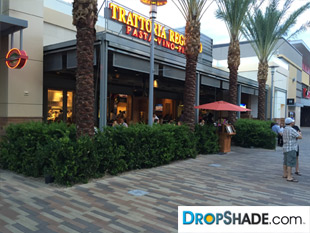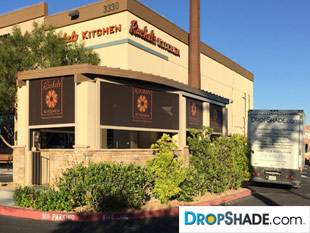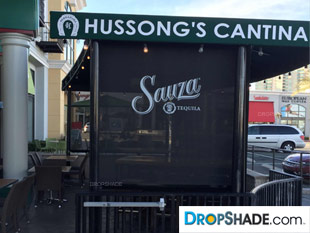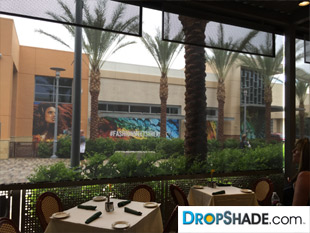 DROPSHADE - For a FREE estimate call (702) 472-8045 or Text (702)456-7742
Factory Outlet - 2547 E. Washburn RD. North Las Vegas, Nevada 89081